Master and Commander Movie Review
Director: Peter Weir
Starring: Russell Crowe, Paul Bettany, James D'Arcy, Edward Woodall, Chris Larkin, Robert Pugh, Max Benitz, Max Pirkis, Lee Ingleby, Richard McCabe, Ian Mercer, Tony Dolan, David Threlfall, Billy Boyd, Bryan Dick, Joseph Morgan, George Innes, Patrick Gallagher, John DeSantis, Mark Lewis Jones
Oscar Wins: Best Cinematography, Best Sound Editing
Other Nominations: Best Art Direction, Best Costume Design, Best Director, Best Film Editing, Best Makeup, Best Sound Mixing, Best Visual Effects, Best Picture
Nothing builds character like fighting a war at sea. Set during the Napoleonic Wars, Master and Commander: The Far Side of the World tells the story of the British ship, Surprise, tasked with taking down the French ship, Acheron. Based on two novels by author Patrick O'Brian (Master and Commander and The Far Side of the World), this film combines elements of both story lines to create an epic movie set in the open waters.
The heart of this film is the friendship of two men, Captain Jack Aubrey and the ship's surgeon, Stephen Maturin. Opposites in many ways, these two men are still close friends who spend downtime playing music together (how sweet is that!). Their friendship actually is quite representative of human nature – where Captain Aubrey is a man of action and skill, Maturin is more intellectual and thoughtful. This is further highlighted in a scene where Maturin's hopes of collecting a few specimens upon arrival at the Galapagos Islands are crushed by Aubrey's determination to pursue the French warship, Acheron.
Their dichotomy is further enhanced by their interactions with other members of the crew, specifically the young Lord Blakeney (played by Max Pirkis in his film debut), who is taking on leadership roles at the tender age of 13. Under the command of Captain Aubrey, Blakeney becomes a courageous and impactful leader, actually commanding the deck during one intense battle. However, Blakeney shares Maturin's passion for biology, even going so far as to fill a journal with sketches of birds and beetles. Both men try to shape this young lord in their image – and it is through this that we learn about the character of Aubrey and Maturin.
With 90% of this film taking place at sea, most of our time as viewers is spent aboard Captain Aubrey's ship, The Surprise. Filmed on an actual boat in a large California tank (this is also where many shots from Titanic were filmed), director Peter Weir takes us deep into Navy life on a ship – large, vast waters, grim living conditions and poor rations of food and drink. With a soundtrack of crashing waves and sea shanties, Master and Commander brings the fear and the comradery of being in the Queen's Navy to life in amazing detail and style.
Nominated for 10 Academy Awards, Master and Commander only took home two: Best Cinematography and Best Sound Editing. Though it opened to great reviews, it ultimately lost out to another Captain Jack who took to the high seas in his Black Pearl the same year.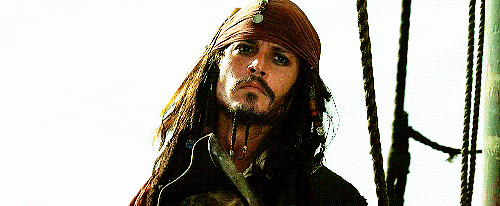 With great attention to detail and character, Master and Commander deserves a spot on any list of great maritime films. This movie showcases humanity in a way that's hard to do in most war films and features the one thing that makes every good war story worth seeing: the element of surprise.